September 21, 2017 6:30 pm - 8:00 pm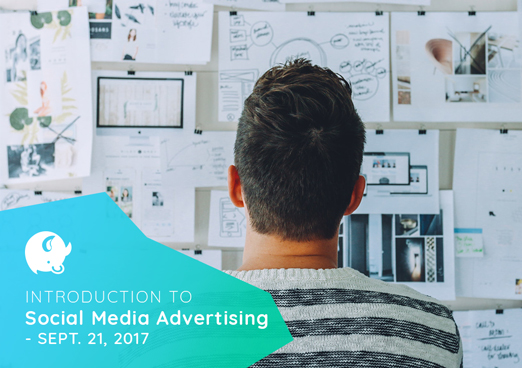 60% of all advertising spends are wasted on audiences that don't care.

You deserve better than that.
Learn how to advertise your business on key social media networks. This workshop is an introductory class ideal for Calgary business owners or marketing managers with a current portfolio who want to understand the most effective social media advertising tools and techniques for a winning social media presence.
Our team will introduce you to the Facebook, Instagram, Twitter and LinkedIn ad exchanges and some of the advanced tools active behind the scenes to ensure your content is delivered to your ideal target market.
Students will learn about the approach we use to create actionable advertising content, track media performance, create an ongoing dialogue with consumers, and collect insights to influence purchase decisions.
Social Media Advertising Takeaways
Learn how to set up an advertising account on the 4 primary social media networks crucial for your business.
We'll cover Facebook, Instagram, LinkedIn, and Twitter.
Learn to maximize your brand reach and reduce your ad spend.
Get insight on how to grow and maintain an engaged user base on social media networks through paid media.
Get an idea of the tools our social media agency uses to effectively promote a company/brand active on social media.
Prerequisites & Preparation
There are none. Please bring your laptop and mobile device or a pad of paper and pencil to take notes. Devices are preferred.
Critical Details
Date: Thursday, September 21, 2017
Where: 105, 1240 – 20 Ave SE (inside Full Blast Creative located in the LocalMotive Building. Parking is available in reserved spots within the gated parking lot after 6:00pm, within the designated guest parking area or alternate paid parking is available in the Impark Lot next door.)
When: 6:30pm – 8:00pm
Cost: $45 plus GST