October 5, 2017 6:30 pm - 8:00 pm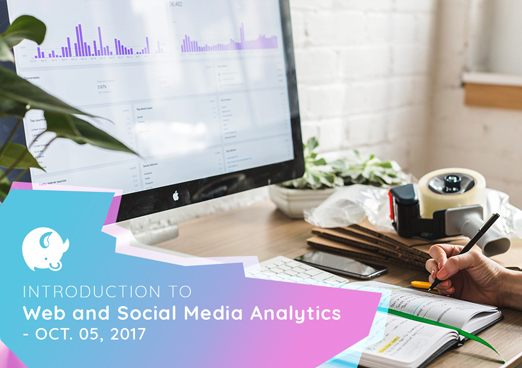 97% of companies don't know how to use their web analytics to improve their business.

Learn how to track everything a user does when they visit your website.
This workshop is an introductory class ideal for Calgary business owners or marketing managers currently managing a website or online marketing and those who want to understand how to read and understand Google Analytics to drive better marketing and business decisions.
Our team will introduce you to Google Analytics, a tool that will help you track every interaction on your website, and if enough time allows, Google Tag Manager which will allow you to integrate your social channels and third party marketing solutions with your website traffic.
Students will learn about the approach we use to track every click, scroll, inbound and outbound link and how the data can help us to A/B test variants of the website to increase sales performance and conversions.
Web and Social Media Analytics Takeaways
Learn how to set up a Google Analytics account and integrate it within your website.
Learn the 4 major pillars of Google Analytics –  audience, acquisition, behaviour, and conversions.
Get an overview on PPC (pay per click through Google AdWords) for search and Google Display Network.
Get an idea of the tools our digital media agency uses to effectively track customers and promote a company/brand online.
Prerequisites & Preparation
There are none. Please bring your laptop and mobile device or a pad of paper and pencil to take notes. Devices are preferred.
Critical Details
Date: Thursday, October 5, 2017
Where: 105, 1240 – 20 Ave SE (inside Full Blast Creative located in the LocalMotive Building. Parking is available in reserved spots within the gated parking lot after 6:00pm, within the designated guest parking area or alternate paid parking is available in the Impark Lot next door.)
When: 6:30pm – 8:00pm
Cost: $65 plus GST