Social Media Strategy Workshop
---
Social media has become the most powerful community building tool ever created. With careful planning and a strategy, you can learn to rally a large and engaged community around your business. This leads to more sales and better brand awareness.
SocialBulls offers a 3 hour, 2 day evening workshop, or a 1 day full-day workshop, to help teach you and guide you as you create your social media marketing strategy.
This is a hands-on, live workshop where you will come prepared to work on your brand during class. Students of all background are welcome – if you don't have a brand you are managing, we can create a hypothetical company or case study that you can pioneer a social media strategy on behalf of.
If you are wondering whether or not your business should use social media, ask yourself:
Do you have products?
Do you have services?
Do you want more customers?
Are you looking for employment?
If you answered yes to any of these questions, than you should take the time to develop a social media strategy.
Many people feel overwhelmed or even a little hesitant to sit down and work through this process, but the pay offs of applying your focus to creating a social media marketing strategy are tremendous.
Creating a social strategy will help you:
Save money
Save time
Be more productive
Drive awareness
Connect with more leads
Drive sales
During this interactive social media strategy workshop, you will:
Begin to develop a custom, business-minded, social media marketing strategy
Learn to identify which social media networks your brand should use and learn a variety of approaches to integrate these social media channels into a highly functional, integrated social media strategy
Identify the qualities of content that will resonate with your customers and begin to create content you can use right away
Develop a social media campaign around an online offer, product, service or event
Understand how social media ROI (return on investment) is calculated and how to budget 3rd-party media buying (your ad spend), into your social media strategy.
By the end of our one day social media strategy workshop, you will have a clear foundation on how to:
Develop an integrated social media presence
Create your own content or curate social media content that helps drive engagement, builds trust with your target market and helps to sell your great ideas, products or services online.
Be able to evaluate each of your social media platforms performance then adjust when necessary to ensure your social media channels are working for you.
During our time together, attendees will learn how to think strategically about their social media marketing plans.
We will explore your social media goals and objectives – What are you trying to achieve? Which part of your marketing funnel do you want to influence with social media marketing? What are the best tactics and techniques to drive real social media results? And finally, how do you manage it all? Business owners realize that social media marketing, from community engagement to social media advertising is a lot of work. It requires graphic design skills, writing skills, analytical skills, and combining each of these assets to create a functional strategy. We're getting to help you create a blueprint for success – register today!
Don't delay, register for this workshop today. This is our most popular workshop and seats go quickly!
Don't see a workshop coming up soon? Sign up for our email blast and be the first to know when the next course is available.
---
Crystal DeCnodder
Your social media strategy workshop is taught by Crystal DeCnodder, social media strategist and community manager at Full Blast Creative.
Contact SocialBulls
---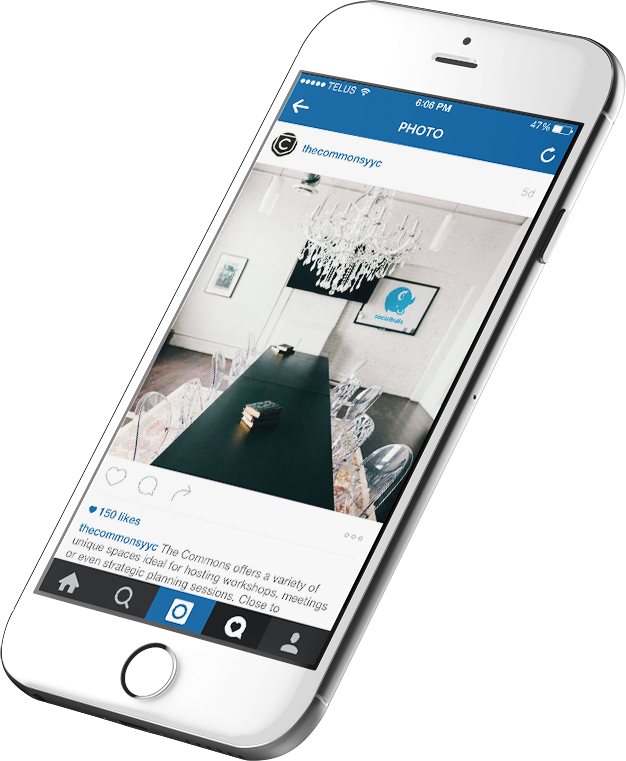 Our social media workshops are BYOD. Bring Your Own Device! We recommend bringing both your mobile and a laptop, as well as your charging cords for each device.
SocialBulls also offers Private Workshops. If you'd like to learn more, leave your name and email and we will be in touch shortly.
---
"Crystal's extensive knowledge around social media's ever-evolving technologies and capabilities is truly unparalleled. Throughout our one-on-one training, Crystal ensured each and every concept of the fundamentals of Facebook advertising were proven through real-time examples, and took the time to walk me through setting up customized campaigns specific for our company's audience.

Even as new features emerged in the midst of our session, such as Instagram advertising, I was truly blown away by Crystal's tenacity and expertise around a topic that only launched a few hours earlier.

Her passion for teaching as well as the art and science of social media advertising makes the learning experience an absolute pleasure. "Mackenzie Strong, The Commons Calgary